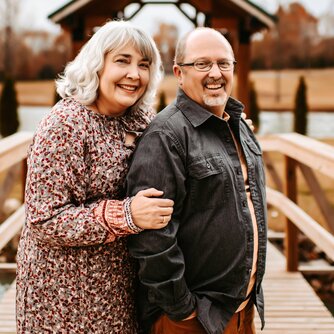 Chuck and Annette's heart is to see people fall passionately in love with Jesus Christ!
With almost 30 years of ministry experience, Chuck brings an energy and relevance to leading the church.
Chuck holds a degree in Counseling Psychology as well as master level coursework in ministry and theology. Chuck recently completed his Bachelor's of Nursing degree and serves at Mercy Hospital Fort Smith as an RN in the ICU.
He grew up in Great Falls, MT and has served the church in Montana, Texas, Florida and now Arkansas.
Annette is the Director of our Sonshine Christian Academy. She also leads our children's ministry here at RVCN. Chuck and Annette have four children.
Emily and her husband Dalton reside in OKC.
Abby and her husband Nathan, reside in Fort Smith with their three children Eli, Sam and Allie
Amy who resides in OKC.
Kenneth and his wife Andrea , they reside in Houston, Texas.